︎︎︎
︎︎︎
︎︎︎
︎︎︎
︎︎︎
︎︎︎
︎︎︎
︎︎︎




2020
︎


A SOUND COLLECTIVE
A SOUND COLLECTIVE
A SOUND COLLECTIVE
A SOUND COLLECTIVE
A SOUND COLLECTIVE

︎
RELAX
HABIBI
IT'S
JUST
AUDIO
︎
ELECTRONIC SONIC BEATS MIXES & MODULATIONS
MADE IN THE
M I D D L E E A S T
DOHA QATAR
SIPPING SPANISH

LATTE &
MAKING
EL
FUEGO
BEATS
QATAR
BABA SAID


BUT WE
DIDN'T LISTEN

︎
GOOD VIBRATIONS
SINCE 2019
---
SJ / SJ / SJ / SJ / SJ
Sonic Jeel is an artist collective exploring sound, electronic music, hybrid-media and audiovisual subculture in Qatar and the Middle East region. We are content creatores who make, mix, modulate, produce, perform, play and design things.

A LITTLE SOUND MAKES LIFE A LITTLE BETTER
---
SONIC JEEL
PERFORMING
COLOR LAB OPENING
EXHIBITION
VCUARTS QATAR
WEDNESDAY
MARCH 11TH
︎
6PM
6PM
6PM
6PM

︎
We often see color as having one face. Should we look deeper, separating the layers through solution or suspension, we can see that each color is composed of a family of colors, changing with exposure to environments and light.

The exhibition includes work by:
Liz Nielsen, Melanie McClintock and
Vanessa Donoso López (Barcelona/Dublin).
---
SONIC JEEL
PERFORMING
VCUARTS QATAR
FASHION SHOW FASHION SHOW FASHION
MSHEIREB

MSHEIREB
MSHEIREB
︎
M7 / M7 / M7
APRIL 9
2020
DOHA

The Annual Fashion Show features select collections form VCUArts Students. One night only in the new Downtown Msheireb neighborhood. The Sonic Jeel Collective has partnered with the Fashion Department to design the sound experience.

---
SONIC JEEL
IN BERLIN
ABLETON LOOP A SUMMIT
FOR MUSIC MAKERS


APRIL
24-26
2020
Coming back to Berlin in 2020, Loop is three days of talks, performances and hands-on workshops aimed at sharing ideas on music, technology and creative practice. Bringing together artists, technologists, educators and other creative thinkers, Loop is an exploration of what it is to make music today and what it could be tomorrow.
︎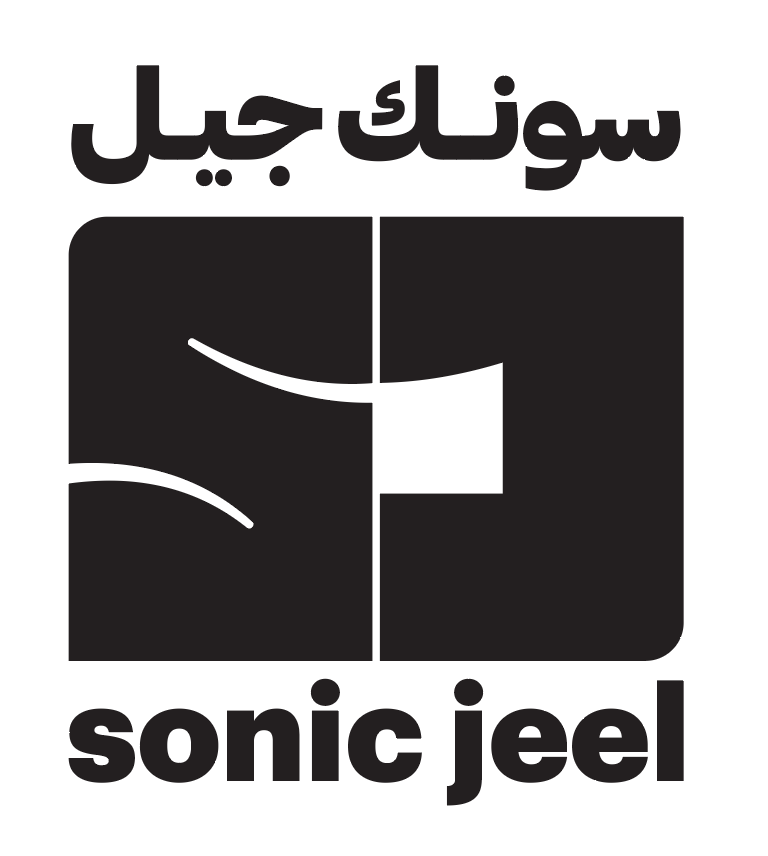 ---
SONIC EXPLORATION LAB
STUDENT WORK

ON
SOUNDCLOUD

Sonic Jeel is both a research project and education endeavor. SJ oversees an interdisciplinary elective course at VCUArts Qatar open to all Art & Design majors. The course is titled 'Sonic Exploration' which feeds the Sonic Jeel collective. Experimental audio work produced by students in this course become part of an ongoing SoundCloud archive.
︎︎︎︎︎︎︎︎︎︎︎
water with water / فسّر الماء بالماء is an experimental publishing project based in Doha Qatar. Publications and projects of W/W/W speculate in visual form at the intersection of Gulf culture and contemporary art and design.
---
SONIC JEEL
IS PART OF A
COLLECTIVE
OF
ARTISTS & DESIGNERS
FROM QATAR AND THE REGION
USING SOUND IN THEIR CREATIVE PRACTICE
︎
Simone Muscolino:
Associate Professor and Director of the Art Foundations Program at VCUArts Qatar.
Michael Hersrud:
Associate Professor in the Department of Graphic Design at VCUArts Qatar.
///////
---
FOLLOW
SONIC JEEL
-------ON-------

︎



SOCIAL MEDIA SOCIAL MEDIA ︎
DM SJ on Instagram for opportunities to collaborate.

︎


@sonicjeel
#sonicjeel
DID YOU HEAR SOMETHING?
︎
PLEASE TAG US WHEN YOU SHARE.