D'Revolution
2021 Gwangju Design Biennale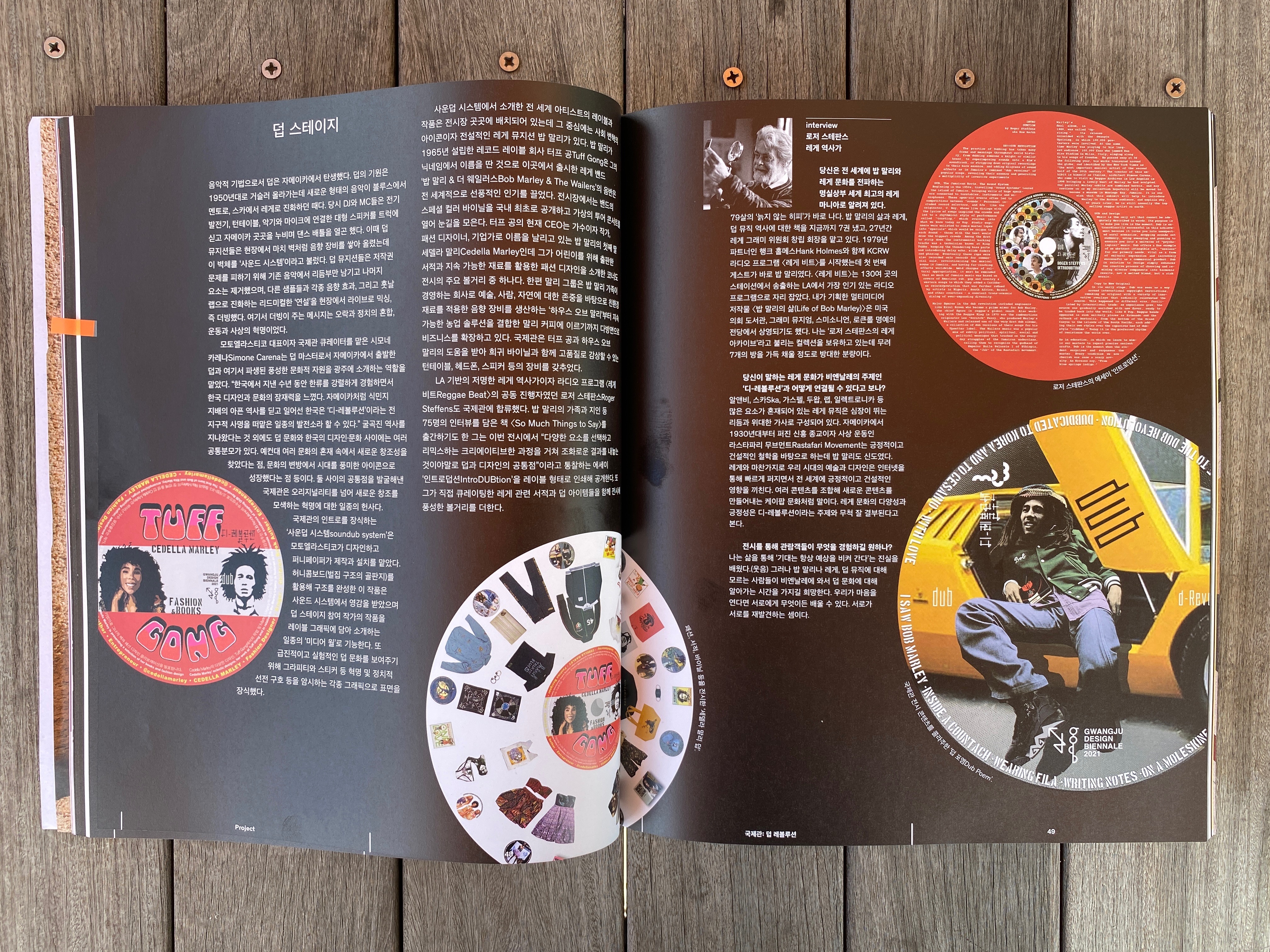 Sonic Jeel was invited to exhibit at the Gwangju Design Biennale 2021 D'Revolution. The Biennale took place from September 1st to October 31st and featured artists from over 50 countries. The International Pavilion focused on the theme of 'DUB', a concept of creating new original art works by remixing and reinterpreting through a local context.

The word 'Revolution', refers to sudden and turbulent shifts that have altered our futures, much like the Pandemic. Together, D'Revolution aims to launch a revolution with positive change, hope and optimism, and strength in the knowledge that love and beauty through design transcend over walls and borders.


Sonic Jeel contributed to the exhibition by creating four listening stations and four hand-on browsing stations around a large circular table. Participants could listen to the double album 'Zekreet' on a turntable and be able to physically explore the materiality of the vinyl records. A circular video projection played clips from recent performances in Doha.

The vinyl album and video projections aligned with the theme's goal of transcending borders and celebrating new artistic creations that emerge from blended cultural experiences.

The Dub Pavillion is curated by Simone Carena, sub-curated by Minji Kim, and powered by Giulia Nespoli and Juneho Kim.